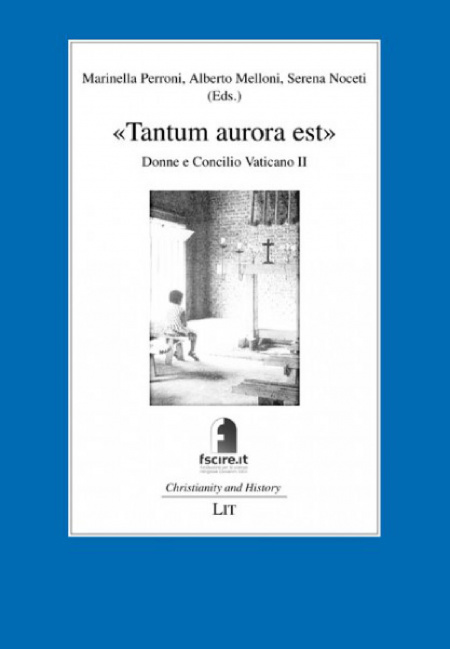 «Tantum aurora est»
Donne e Concilio Vaticano II
MARINELLA PERRONI, ALBERTO MELLONI, SERENA NOCETI
Christianity and History. Series of the John XXIII Foundation for Religious Studies in Bologna 12
LIT, Münster, 2012
pp: 392
Digital € 29.90
Paper € 34.90
ISBN: 9783643902450


This study is dedicated to the analysis of the participation of the women auditors in the Council assembly and of some figures of great ecclesiastical importance who acted as transmission channels for petitions emerging from the Council. In addition, in-depth questions are analyzed: the issues within the counciliar debates and the final documents can be regarded as the first attempts to reflect on themes that are important to the lives of women. On the basis of this double perspective Vatican II appears to have served as a real dividing line for all that which concerns the Church's recognition of the presence and role of women.
Marinella Perroni is a New Testament professor at Athenaeum of St. Anselm (Rome) and a founding member and president of the Association of Italian Women Theologians.
Alberto Melloni is professor of History of Christianity at the University of Modena and Reggio Emilia and the Italian editor of The History of Vatican II. He is Secretary of the John XXIII Foundation for Religious Studies.
Serena Noceti is professor of Systematic Theology (Florence), Ecclesiology and Gender Studies Theology and vice-president of the Italian Theological Association.
Reviews
Gregorianum
Revue d'histoire ecclésiastique
Studia Patavina
Teologia